We operate an in-house, state-of-the-art olfactometry lab for sensory evaluation of odor samples.

ZORIX Environmental specializes in resolving odor impact issues and controlling volatile organic compound (VOC) emissions. We study how odor nuisance impacts affect a community and how to mitigate the impacts. Our approach is based on sensory evaluation using the human sense of smell - the human olfactory process is extremely complex, and no mechanized sensor can match the sensitivity of the human nose. The problem is odor - and only the human nose is able to properly assess the problem.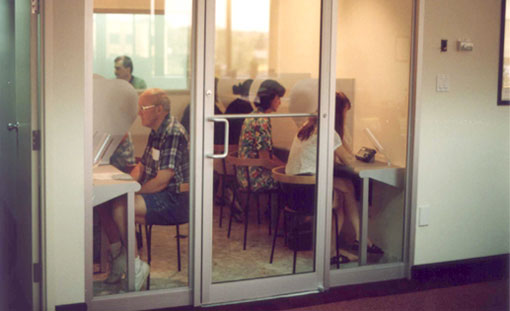 We use independent, eight-person odor panels, drawn from the community, to evaluate odor samples from our clients' plants. Using an objective, blind test procedure we determine odor detection threshold values (OTVs). Our panelists evaluate odor samples in our unique, state-of-the-art olfactometry laboratory.