Accurately assessing odors is critically important, as are properly extracting, collecting, storing, transporting and handling samples.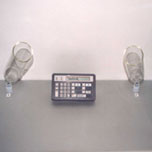 Our findings drive odor mitigation strategies, the ensuing engineering decisions and investments in odor control equipment. If they're to be effective, odor assessment results must be reliable.
For these reasons ZORIX Environmental has designed a complete range of odor sampling equipment and techniques including specialized dilution samplers and flux chambers. In addition we have instruments and analyzers including flame ionization detection THC analyzers, Jerome H2S analyzers, and portable olfactometers for instant in-situ odor measurements.

We use advanced computer modelling capabilities and the latest suite of EPA approved dispersion modelling software. In all our procedures, we apply strict QA/QC standards to guarantee reliability
and integrity of results.